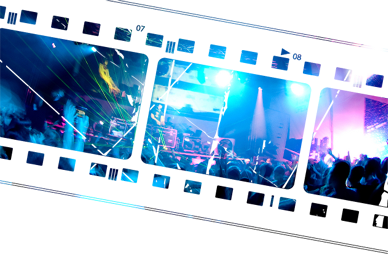 NuBeat Productions is a premier entertainment service that specializes in live bands and mobile disc jockey entertainment. Our bands and professional disc jockeys are knowledgeable, personable, interactive, and responsive to your needs. It is important that you receive the best entertainment value so your personal experience with our service is enjoyable and memorable. For years, NuBeat Productions has entertained thousands of clients and it is our pleasure to continue to deliver and strive for excellence.
Our entertainers are fully trained to make announcements and play a variety of music that is appropriate for each changing need. All of your music requests will be played at the appropriate time of your choice. From very structured and detailed, to just going with the flow of the evening … we can do it with ease. During your initial consultation and throughout the entire planning process, we will make sure that you are completely satisfied with the schedule and plan.
We suggest you do your homework and get references and feedback from past events. Without question, the entertainment that you hire will ultimately determine the success or failure of your event.
"The music entertainment you select for your wedding is responsible for 80% of the events' success and the memories you will have for the rest of your life"
Martha Stewart, Martha Stewart Living
We love what we do. We love music, and we love the power it carries. There is nothing more exciting than watching a dance floor filled with people having a good time. We take great pride in what we do but our goal is not only to play music. It is to ensure that every party we do is better that the one before. Our mission at NuBeat Productions is to provide the highest quality, most reliable, and exceptional disc jockey or live band service to the quality conscious client who demands only the very best. Our company has been built on referrals. Your satisfaction is our number one goal … always.