Services » Wedding Receptions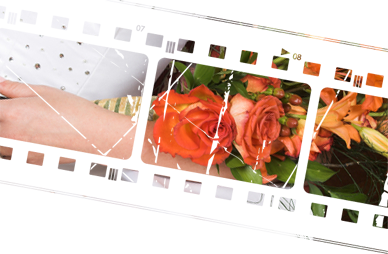 NuBeat Productions are masters of wedding entertainment. Our wedding DJs have loads of titles of the top wedding songs so they can guarantee that music requests are always satisfied. We are able to influence the mood of the occasion by playing the best music from prelude music lists during the wedding ceremony up to the last dance music during the reception. Our DJs are instinctively trained to feel the emotional atmosphere and can therefore be relied on to play the most appropriate music needed in every moment of the occasion.
You can trust that NuBeat Productions DJ's are equipped with the latest electronic and audio equipment which are standard requirements to any wedding DJ. However, our equipment is the best money can buy.
Using top wedding songs and high-tech audio equipment are nearly half of the reason why wedding reception disc jockeys are very important. We are called in for one good reason, those who are involved in the occasion don't want to be bothered by it. That is why wedding reception disc jockeys are expected to be the main facilitators of the program. As facilitators, our DJs are quick witted and are very wise with their judgments. This is because there are always unexpected circumstances that arise during the reception. A seasoned wedding reception DJ always knows what to do when these circumstances arise and they solve the problem without bothering those who are suppose to enjoy the celebration. A good DJ is particularly aware of social conventions and protocols but can conveniently add humor to any formal occasion. A wedding reception DJ must always be an excellent emcee.
Another thing that sets our staff apart from the rest of the wedding DJs in the business is their consciousness to draw away from them, the people's attention, into the real stars of the celebration – the Bride and Groom. Our DJs understand their role as facilitators of the occasion. Wedding DJs abide in one of the prime commandments of wedding entertainment "never compete with the couple for popularity – it is their night and we are there to make them happy."