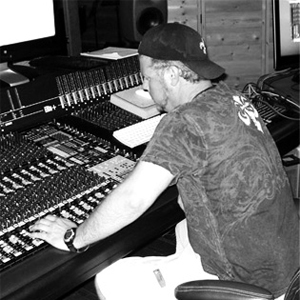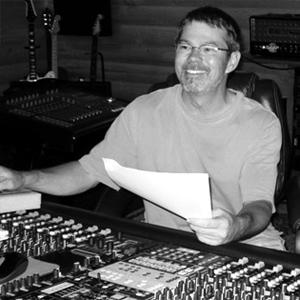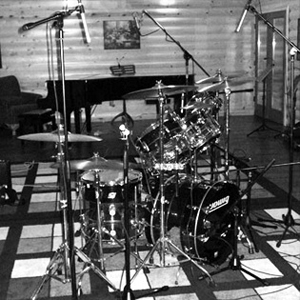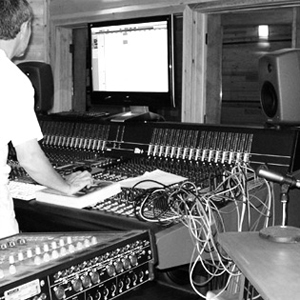 NuBeat Productions is your one-stop source for booking talent of all kinds. Whether you are a promoter, corporate entertainment booking agent, college event coordinator, or someone interested in booking entertainment for your event, our professional staff are here to assist.. Maybe you're looking to record that piece of music that could become a #1 hit. Or maybe you need to rent a sound and light show to supplement a big performance. Whatever it is that you need, we can help you make it happen.
NuBeat Productions offers many services with our numerous professional connections in the industry. We offer access to studio musicians, actors, DJ's, video and music producers, talent agents, and much more. There is no project too big or too small.
If you are interested in booking an artist, model, actor, DJ, or would like more information about booking agencies and how to put together an event, or simply want to book an entertainer, please fill out our form on the contact us link.
Signup
Sign up for our newsletter to receive updates, event information, and subscriber discounts and coupons!
Just enter your name and email address below.
Our state of the art sound equipment and years of professional experience ensure a smooth, wonderful evening. We work very closely with you and your wedding planner to guarantee a stress free reception.
Whatever kind of party you want, we can help make it much better with carefully selected music to fit the event. Whether it's an 80's dance party or a disco night ... you name it ... we got it.
Nothing is more fun and nostalgic than listening and dancing to the tunes from our high school years. These events are often the most fun times that alumni have had together since high school.
Shreveport, Sheveport, Shreve, Port, Sreveport, LA, Louisiana, la, louisiana, shreveport, sheveport, bossier, Bossier, Boosier, City, Bosssier, Bossieer, Minden, Haughton, Homer, Mansfield, Keithville, Keatchie, Bellevue, Oil City, Ruston, Carthage, Marshall, Longview, Bienville, Webster, Rinngold, Elm Grove, Cypress, Benton, Stonewall, Waskom, Charles, Center, Arkansas, Mississippi, California, Texarkana, Mooringsport, Grand Cane, TX, Texas, Ark-La-Tex, ARKLATEX, AR, Red River, Baton Rouge, Lafayette, New Orleans, Dallas, Tyler, Wooten, Brian, DJ, Bayou, Ft. Worth, Frisco, Orange, County, Los Angeles, Little Rock, Monroe, East, West, North, South, Southern, Big, Arcadia, Dixie Inn, Coushatta, Frierson, Alexandria, Natchitoches, Nacogdoches, LSU, LSU-S, Centenary, BPCC, Parish, Community, College, Wedding, Disc, Disk, Jocky, Jockey, turntable, TT, microphone, amp, amplifier, drums, loud, music, classic, classical, punk, rap, countrym hip, hop, hip-hop, beat, street, guitar, bass, treble, mids, midrange, pop, rhythm, blues, record, recording, studios, studio, video, photo, photography, streaming, live, sound, reinforcement, mixer, console, engineer, producer, produce, producing, production, HD, hi-def, high definition, download, MP3, album, tape, rent, rentals, rental, mastering, techniques, digital, analog, EQ, eq, equalizer, equalization, proper, professional, professionally, footage, industry, effects, multi, multi-effects, delay, reverb, echo, linear, processor, meter, bridge, soundscape, ambience, ambient, boom, competition, reasonable, rates, state of the art, cheap, expensive, inexpensive, personal, best, top, highest, quality, flutter, wow, quiet, quietest, cleanest, clean, individual, group, solo, performance, duet, trio, singing, playing, writing, harmony, harmonization, speaker, tweeter, woofer, sub, subs, sub-woofer, loudspeaker, array, flat, panel, karaoake, karyoaky, kareoakey, karaoaky, cone, electric, electron, electronic, electricity, proof, stand, cymbal, cymbals, heads, strings, piano, keys, keyboards, synthesizer, simulator, bender, crash, ride, splash, china, latex, tile, tiles, tiled, carpet, acoustic, acoustafoam, wedgies, insulation, sound proof, any, venue, bar, club, restaurant, gig, book, booking, fee, management, standard, rate, speed, fast, slow, normal, consultation, consultant, consult, evaluation, free, observation, critical, mass, fans, fan, calendar, event, concert, show, contest, bikini, hawaiian, tropic, casino, resort, hotel, convention, center, hilton, horse, horseshoe, dimond, gold, jacks, el, dorado, harrahs, downs, sky, room, party, parties, dance, slam, jig, rock, roll, acid, ska, reggae, soul, musik, techno, house, glam, metal, hard, core, swing, quartet, dual, banjo, harmonica, harp, mandolin, steel, uke, ukelele, vocal, vocals, spoken, word, vox, send, return, loop, bpm, beats, per, minute, 33, 45, coax, rca, jack, bisteneau, outdoor, indoor, outside, party, recption, wedding, reception, announcement, MC, emcee, host, actor, actress, extra, SAG, card, head, shot, 8x10, black, white, red, green, blue, purple, lazer, laser, par, cans, lights, lites, led, l.e.d., showering, shooting, fog, machine, blow, yellow, atmosphere, deal, deals, order, best, price, buy, here, easy, pay-pal, paypal, pay, pal, friend, acquaintance, how, do, i, much, does, drummer, guitarist, studio-musician, upright, les, pual, stratocaster, fender, ludwig, remo, zildjian, mackie, yamaha, jbl, JBL, dbx, Behringer, Midas, Shure, sure, Sennheiser, AKG, pro-mark, pro, pro-co, vic, firth, gibson, marshall, hafler, eon, G2, denon, pioneer, laserdisc, copy, edit, create, talent, talented, vision, marketing, promotion, promo, demo, demonstration, stanton, furman, gemini, direct, drive, scratch, scratching, mixing, master, mixmaster, old, school, old-skool, slide, ada, microcab, roland, juno, synth, peavey, lexicon, celebrate, new, class, reunion, dives, rally, plenty, adequate, fill, acts, performer, demostrate, experience, experiment, media, press, kit, release, press-kit, portfolio, CD, demo tape, executive, sony, bmi, ascap, copyright, copywright, laws, publish, publisher, geffen, steve, cain, chuck, ebert, grammy, winner, winning, christian, spiritual, opera, chamber, orchestra, grunge, surf, dee-jay, vinyl, 12", singles, loudness, distortion, overdrive, tube, preamp, master, link, control, monitor, self-powered, neat, dust-free, comfortable, easy, discreet, private, isolation, booth, total, mains, front-of-house, foh, grill, setting, document, communication, effective, high-end, connections, success, successful, dedicated, perfect, advertising, maintenance, repair, sell, sales, money, paid, reward, work, metro, lead, leads, service, stoner, organ, leslie, multimedia